Life & Health Insurance, Disability & Long Term Care Insurance

in Centerville, Kettering, Oakwood, Miamisburg, Springboro, Washington Township, Beavercreek, and surrounding areas
Protecting Your Family's Health & Future
Medical Care for catastrophic and or long-term illnesses can be difficult for even the most financially secure families. The death of the family breadwinner can prove to be even more devastating. In addition to the emotional turmoil of dealing with the loss of a loved one, financial concerns only add to a families misery. Dayton Associated Insurance Agency provides protection for both scenarios, reducing the financial hardships associated with extended medical care as well as untimely death.
Being able to provide critical medical care without concern for cost, and ensuring the financial welfare of your family in the event of your death, is one of the most impactful gifts you may ever give.
Life Insurance
When considering risk management, life insurance is one of the most often overlooked coverages, yet considering the benefits it provides, it is one of the most important products you'll find in a well-balanced risk management portfolio. Not only can the right life insurance policy provide for final expenses, but when structured properly, can provide an ongoing source of income for your family.
Life insurance can also be used to cover short-term debt. Many business owners include life insurance as a method to protect business assets in the event of a key employee's death.
Many life insurance products can help guarantee the future insureability of dependent children, regardless of any future health issues which would normally exclude them from being covered. Other permanent life policies actually build cash value. Your Dayton Associated Insurance representative can help you determine which life insurance policy is right for you.
Our life insurance options include:
Permanent Life
Universal Life
Whole Life
Term Life
Return of Premium Term Life (with this product all the premiums are returned to you at the end of the policy term)
and more
Health Insurance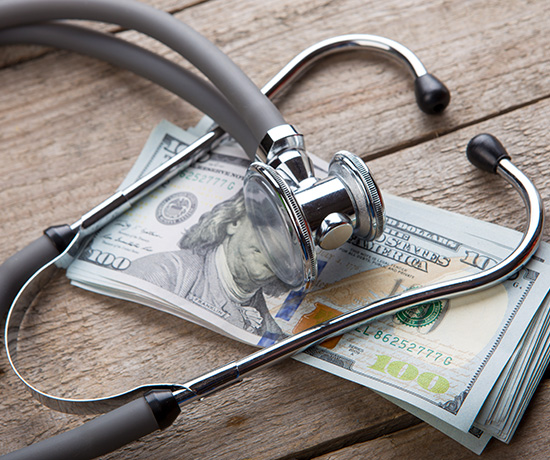 Quality medical care isn't an option but a necessity… and it is extremely expensive. The cost of a typical hospital stay can easily exceed $20,000. That cost is significantly increased for catastrophic care, long-term illnesses or health issues that require specialized surgeries. Health insurance is still the most effective way to negate out-of-pocket expenses from becoming burdensome when extensive medical care is required.
Dayton Associated Insurance Agency can help you select a family-friendly health insurance plan tailored to your specific needs.
Healthcare for Individuals and Groups
Dayton Associated insurance agency has spent years developing relationships with health insurance providers who understand the intricacies of the healthcare market. This includes meeting all requirements of the Affordable Care Act. Whether you're self-employed and in need of a smart health insurance plan for you and your family or you're a business owner looking for a cost-efficient health insurance package for your employees, the Professionals of Dayton Associated Insurance Agency have exactly what you need.
Our health insurance coverage options include:
Affordable Care Act Health Insurance (Obamacare)
Disability Income Protection
Health Savings Accounts
Medicare Supplements
Long Term Care Insurance
and more.